Meet Trevann Lyn, DMD
A gifted surgeon and expert in his profession, Dr. Lyn is a board-certified oral and maxillofacial surgeon with a passion for helping his patients and community through the highest standard of oral surgery care.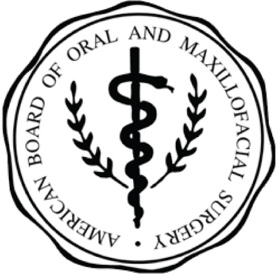 About Dr. Lyn
Dr. Lyn is from Spanish Town, Jamaica, and after seeing people struggle with untreated dentofacial deformities, he wanted to become a dentist to provide others with the care they need. He particularly enjoys oral surgery because he can create the maximum therapeutic effects with patients on a much greater level while treating conditions that only surgeons are trained to manage.
In 2014, Dr. Lyn started Akeso in Nottingham, MD, which holds a special meaning because of its long-storied history in serving that community. From there, Dr. Lyn wanted to provide care to more patients across the Baltimore area and is now proud to be a part of so many wonderful Maryland neighborhoods. He created a practice that is socially, ethically, and environmentally responsible for patients and the community where patients and their loved ones can feel confident in the care they receive.
Dr. Lyn fosters a communicative and caring environment, starting from the very first interaction. His goal is to ensure that every patient's needs are met and, with compassion, communication, and attention to detail, he provides his patients with the personalized care they deserve. Dr. Lyn also offers various levels of anesthesia to help patients feel calm and comfortable about their upcoming procedure.
Education & Residency
Dr. Lyn attended Benedict College for biology and graduated in 2004. He earned his DMD from the University of Connecticut School of Dental Medicine in 2008 and completed his oral and maxillofacial surgery residency from Howard University Hospital in Washington, DC, in 2012.
During his residency, Dr. Lyn gained hands-on experience diagnosing and managing complex orthognathic procedures under the training of world-renowned craniofacial surgeon Dr. Jeffery Posnick. Dr. Lyn has full medical privileges at local hospitals and with his extensive training and knowledge of reconstructive techniques, he is the oral and maxillofacial surgery specialist to see for jaw surgery and other craniofacial procedures in the Baltimore and Washington D.C. areas.
Certifications
Dr. Lyn is board-certified by the American Board of Oral and Maxillofacial Surgery (ABOMS). He is a member of the American Association of Oral and Maxillofacial Surgeons (AAOMS), the Mid-Atlantic Dental Society, and the Maryland State Dental Society (MSDA). He is credentialed at Level 1 and Level 2 trauma centers and on call at local hospitals, where he responds to emergency facial trauma cases.
Hobbies & Interests
Passionate about helping his community, Dr. Lyn enjoys donating his time to charitable organizations. He has rescued several animals in need, particularly ones that allow him to help their species thrive. He has a deep-seated history in automobile racing and is a true car enthusiast, and he thoroughly enjoys weightlifting in his spare time.
Learn More
Schedule your consultation at Akeso Oral, Facial & Dental Implant Surgery today and receive a custom treatment plan for your oral health needs. We have multiple offices throughout the Baltimore and Washington areas and look forward to caring for you and your loved ones.